Reducing risks by selecting a qualified engineer
Despite the complex nature of engineering work and the pivotal role engineers play in ensuring public safety, most engineers in Australia are not currently required to hold a formal registration or licence. To reduce the risks of work that does not meet professional standards, it is important to look for providers who have professional registration. Here, we look at professional registrations programs in Australia so you can choose a qualified engineer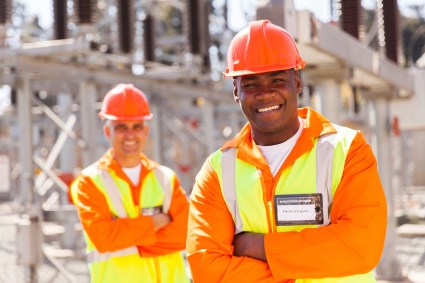 Unlike many parts of Asia, the US and Europe, in Australia there is no legal protection of the term 'engineer', and the training, experience and proven professional competence it entails. Therefore, anyone can use the term engineer in their job title even if they have not studied a form of engineering at a recognised tertiary institution.
This increases the risk of people choosing an unqualified engineer, and if a problem should arise from this, customers could be at risk of increased construction and rectification costs, litigation expenses, lost production and injury or death.
This is why professional registration programs are key to establishing professional standards of practise, preventing unqualified people from carrying out engineering services and reducing the risks of something going wrong with a project or service, either materially or financially.
For automation and electrical engineering projects, hiring a registered engineer ensures that the engineer has been required to prove their experience to a certifying body and that in theory they have the necessary experience to provide a quality product.
This typically means that the system will perform as expected and should not experience any intermittent issues. Like everything in life there are exceptions to this rule and some engineers are not as good as others, even though they have received a certification. Notwithstanding this, by selecting a qualified, registered engineer, clients know that that engineer is legally bound by the code of ethics and relevant acts of law so that it is in their interest to do their utmost to ensure they provide a quality product for the client and not risk their registration. There are processes available across Australia to notify the appropriate body should an engineer not perform to the expected standard.
Clients can also be assured that the entire system, including coding, software and hardware, will be of the highest quality and meet all relevant standards.
In Australia, there is currently no national law that engineers need to be registered. However, there are some states that require registration, and engineers are also able to register through the peak engineering association. These registers make the task of finding a qualified engineer easy.
QLD – www.bpeq.qld.gov.au (Find an Engineer page)
National - www.engineersaustralia.org.au/Engineering-Registers/National-Engineering-Register
Queensland
Until 2018, Queensland was the only Australian state where engineers undertaking work in the state or on a extraterritorial basis were required to be a Registered Professional Engineer of Queensland (RPEQ) or be directly supervised by a RPEQ.
This falls under the Professional Engineers Act 2002 which establishes the Board as the regulator, provides for the RPEQ system and sets out its objectives, those being, to protect the public; maintain public confidence; and to uphold the standard of practice.
The Board has the power to investigate and take disciplinary action against engineers in breach of the Act or who demonstrate unsatisfactory professional conduct or service. Persons who are aggravated by the conduct or service of an RPEQ are also able to lodge a complaint.
BPEQ Chairperson, Dawson Wilkie, said, "Under our system only highly qualified and competent engineers have been able to work here, ensuring engineering in Queensland is of the highest standard."
Victoria
In March 2018, the Victorian Government announced it has introduced a Bill to establish mandatory registration scheme for Victorian engineers.
The new scheme will ensure highly-qualified and experienced engineers develop and oversee projects in the state, ensuring compliance with internationally-recognised professional benchmarks.
Victorian Treasurer, Tim Pallas, said, "This scheme will give Victorians greater confidence in local engineering services, knowing they comply with well-established industry benchmarks."
Engineers Australia
Engineers Australia, Australia's principal engineering association, has a registration framework called the National Engineering Register (NER).
The NER identifies those whose academic qualifications, current experience, competencies, commitment to ethical conduct and continuing professional development are the standard on the field.
In addition, the NER signals that registrants, in the provision of engineering and engineering-related services, can maintain and have the benefit of professional indemnity (PI) insurance in the event that a professional services provider fails to discharge their duties properly.
While it is not mandatory to be listed on the NER, it is the country's largest engineering register and provides a comprehensive list of qualified engineers.
Dedicated to quality service
Automation IT is a highly-qualified control systems engineering company, dedicated to delivering high value end-to-end solutions.
In Queensland, PLC programming is classified as an engineering service under the Professional Engineers Act and it's illegal for non-registered engineers to perform this service unless directly supervised by an RPEQ.
As Automation IT has a focus on safety and design, and understands all obligations to clients. It has highly experienced RPEQ registered engineers on staff who supervise all engineering works for any project undertaken in Queensland, ensuring clients that engineers with unmatched technical abilities and the highest levels of service and safety considerations will be assigned to their job.